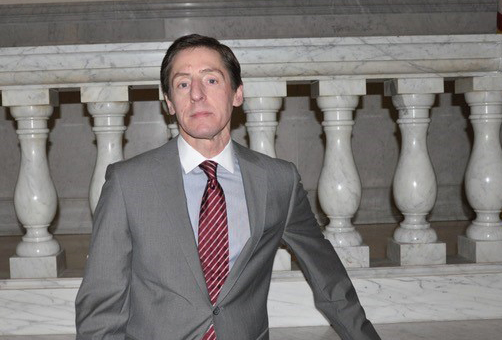 Most police departments and public safety officers are dedicated to their mission of protecting and serving the community. They have much responsibility and their work is often difficult and life-threatening. Their days can be stressful and that stress can sometimes lead to poor decision-making. Additionally, improper training, screening or supervision of officers may leave them ill-equipped to deal with some situations.
While police officers have a great deal of power and control over citizens' lives, that power is limited by our United States Constitution and other laws. When an officer crosses the line and violates protected rights, that violation may also cause physical injury, emotional turmoil, medical expenses, disability and other losses.
The Law Offices of Richard M. Wiener, with its team of caring professionals, specializes in representing people harmed by police brutality, excessive force, improper detention and imprisonment, wrongful searches and seizures, violations of First Amendment rights, and other types of police misconduct. We will guide you through the court system, fight for your rights, and help you pursue justice.
The Law Offices of Richard M. Wiener serves victims of police misconduct throughout Pennsylvania, New Jersey and Colorado. To get started, contact us by email at rwiener@wienerlegal.com, by phone (toll free) at 877-503-5228, or simply ask us a question:
Ask a question or request a free consultation:
Police Misconduct includes any of the following:
• Excessive use of force
• Unnecessary physical violence
• Misuse of tasers
• Handcuff injuries
• Wrongful search and seizure
• False arrest
• False imprisonment
• False confession
• Unlawful shooting
• Malicious prosecution
• Police cover-up
• Racial profiling
• Not obtaining necessary medical care
• Failing to properly handle a citizen's mental health crisis
• Violating free speech and other First Amendment rights
• Improper hiring, training, or supervision of officers
• Failing to find, discipline, and fire "bad cops"
• Cruel and unusual punishment while incarcerated
If you think you have been a victim of this or another form of police misconduct, contact the Law Offices of Richard M. Wiener by email at rwiener@wienerlegal.com, by phone (toll free) at 877-503-5228, or simply ask us a question using our Request Form.
Testimonials
I was very pleased with the level of concern I received from yourself and your staff. I always received answers to my questions with great compassion and honesty. I always felt that everyone there really cared about myself and my injuries. Whenever I felt anxious or frustrated you always made me feel better.

Maritza M.

Your staff is very well educated in the needs of the victim of a motor vehicle accident. They are courteous and always available to answer any and all of my concerns. I was always given a time or date when my questions would be answered if they were not answered at the moment I asked. And that was always fulfilled. I would recommend your office to anyone in need of representation.

Joseph S.

Richard and staff took care of all of my concerns, and communicated with me throughout the entire process. I'm very satisfied with the quality of work and would recommend the Law Offices of Richard M. Wiener.

Jason M.